Notes
If after following this guide you still get an error code 403 when trying to log into Carousel using GSuite, please try to sign out of your Google account and close your browser windows, and log back in.
It may also take a few minutes for Carousel to be accessible from GSuite following a new configuration.
Step-by-step guide
Open your GSuite Admin control panel,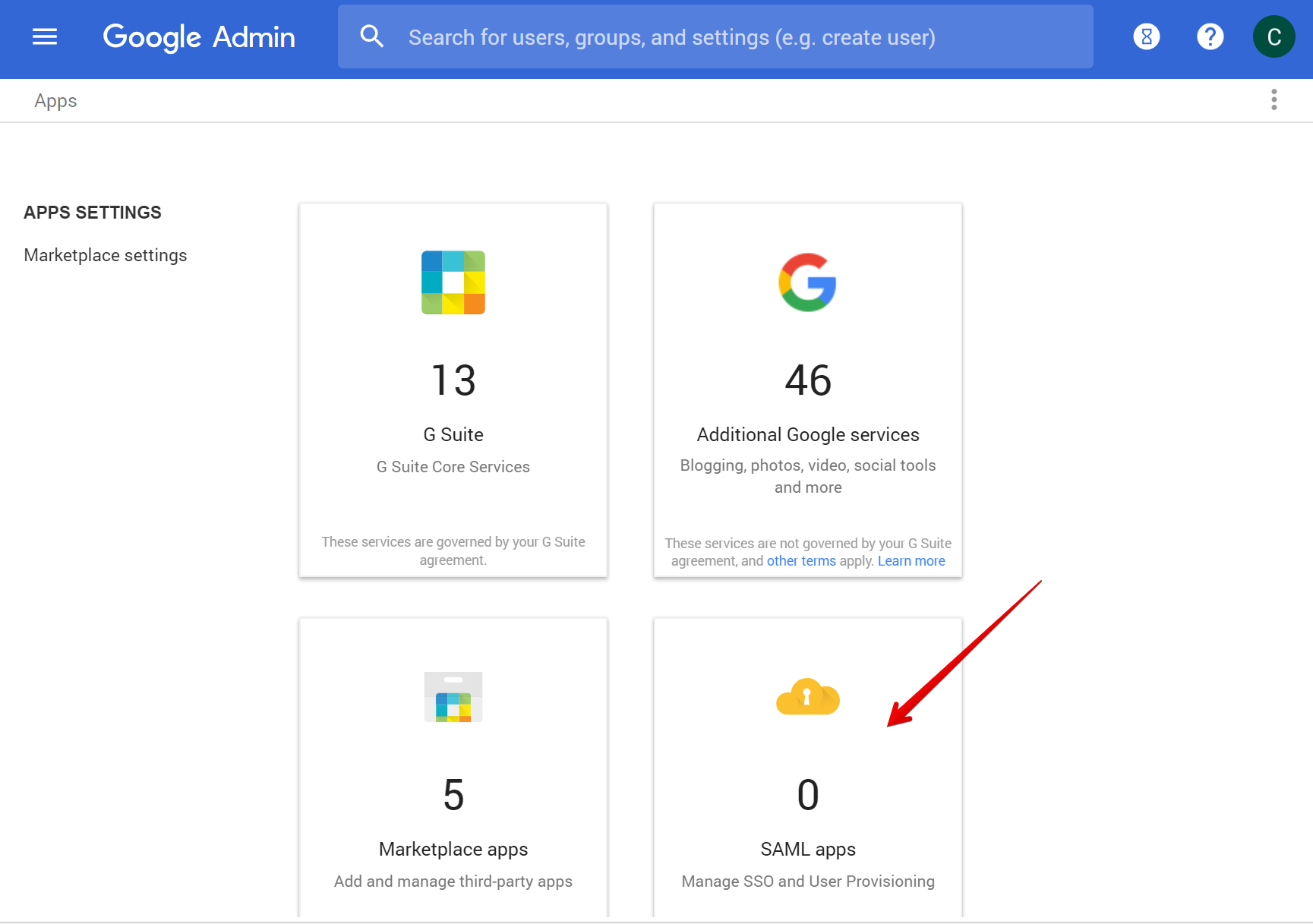 1.select SAML apps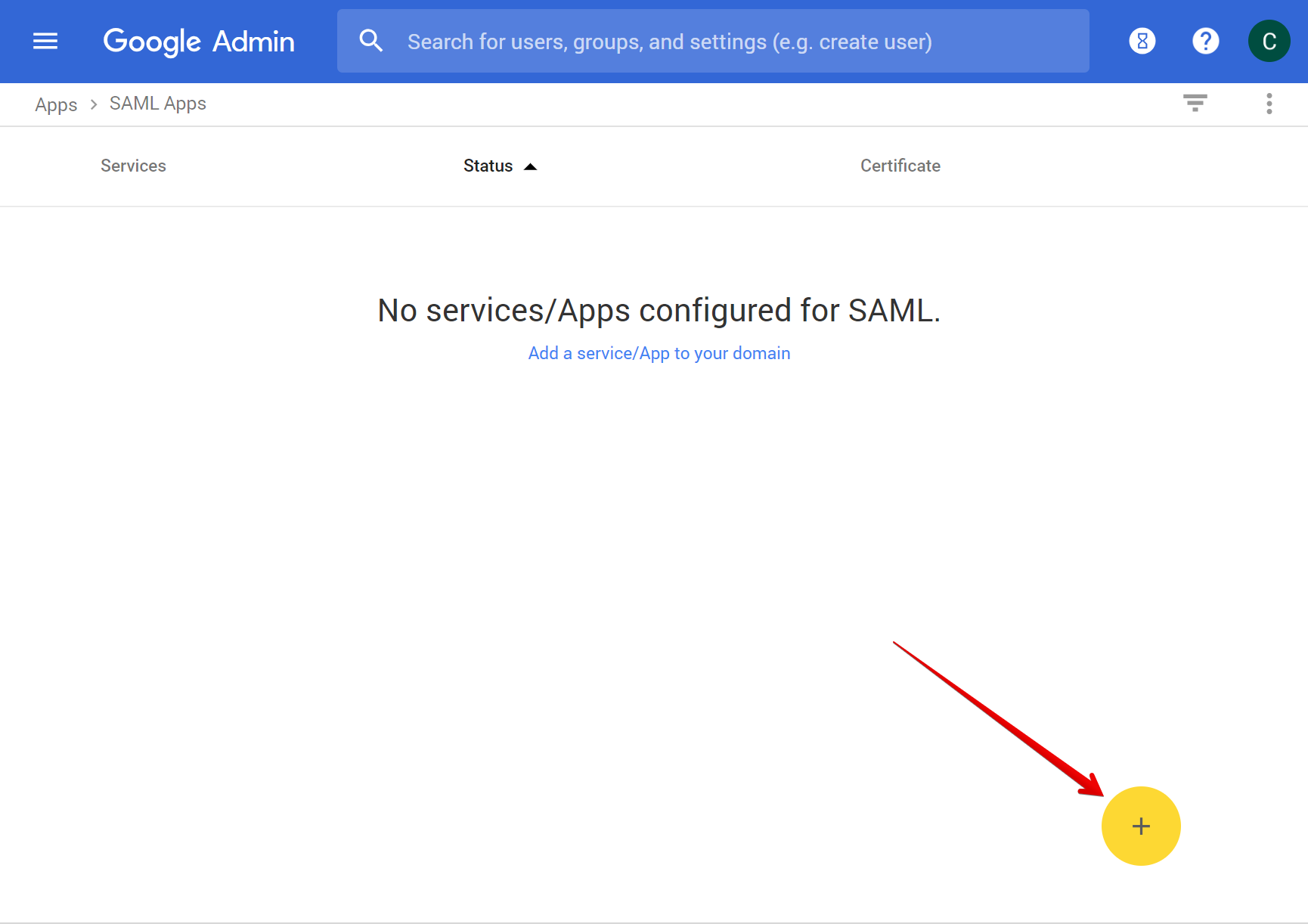 2.add a new application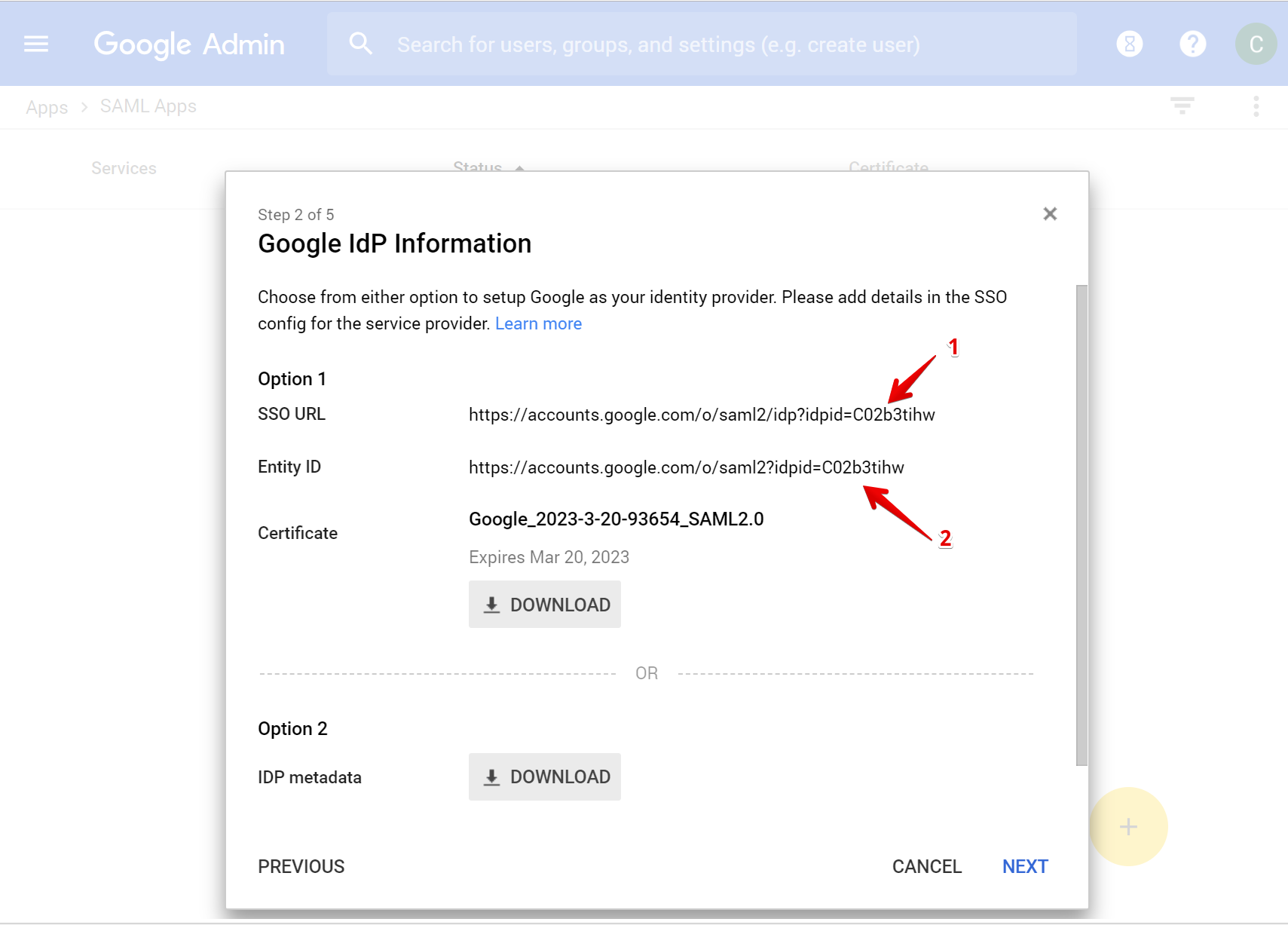 put the information in 1 and 2...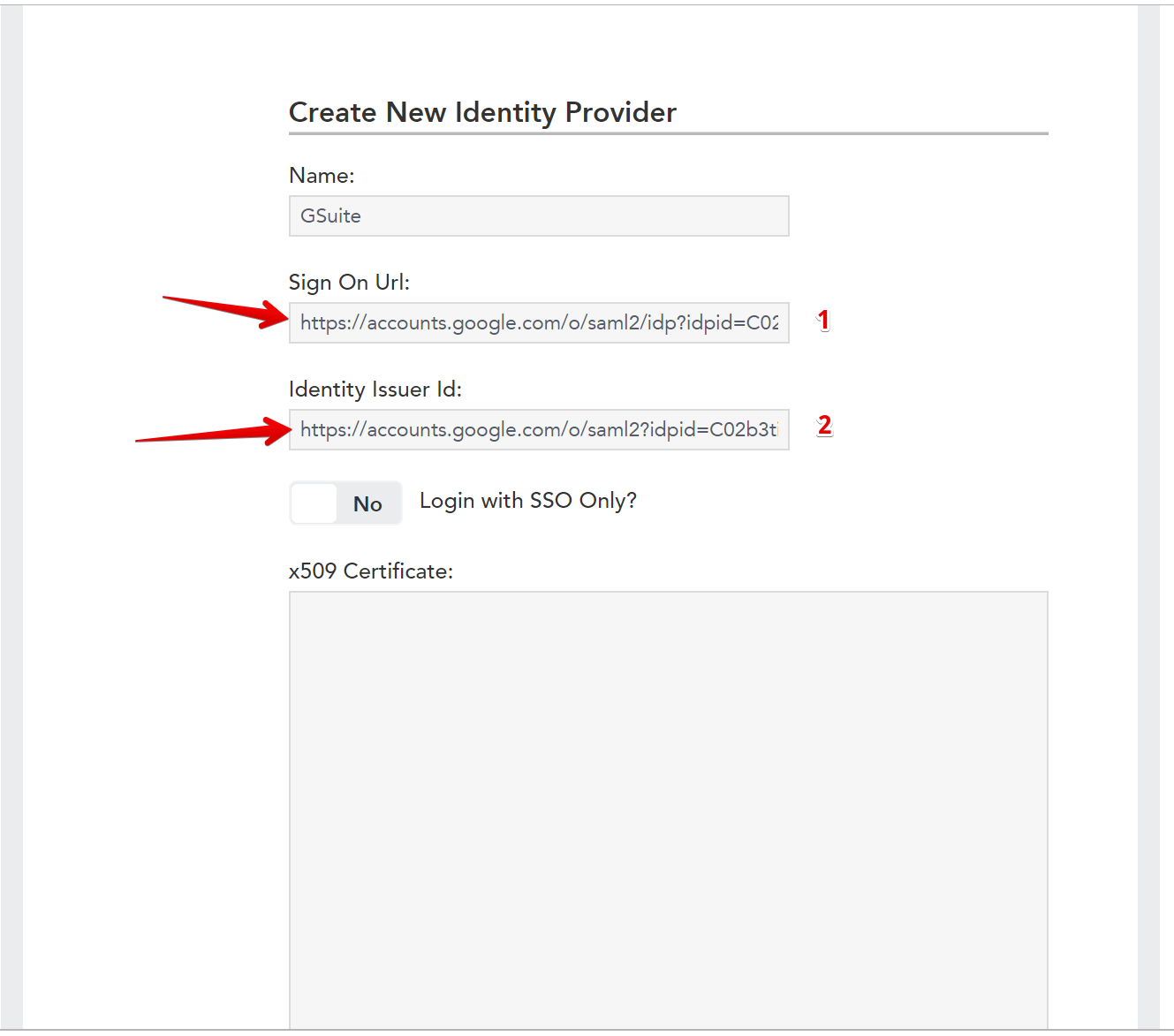 ...into a new Identity Provider you just created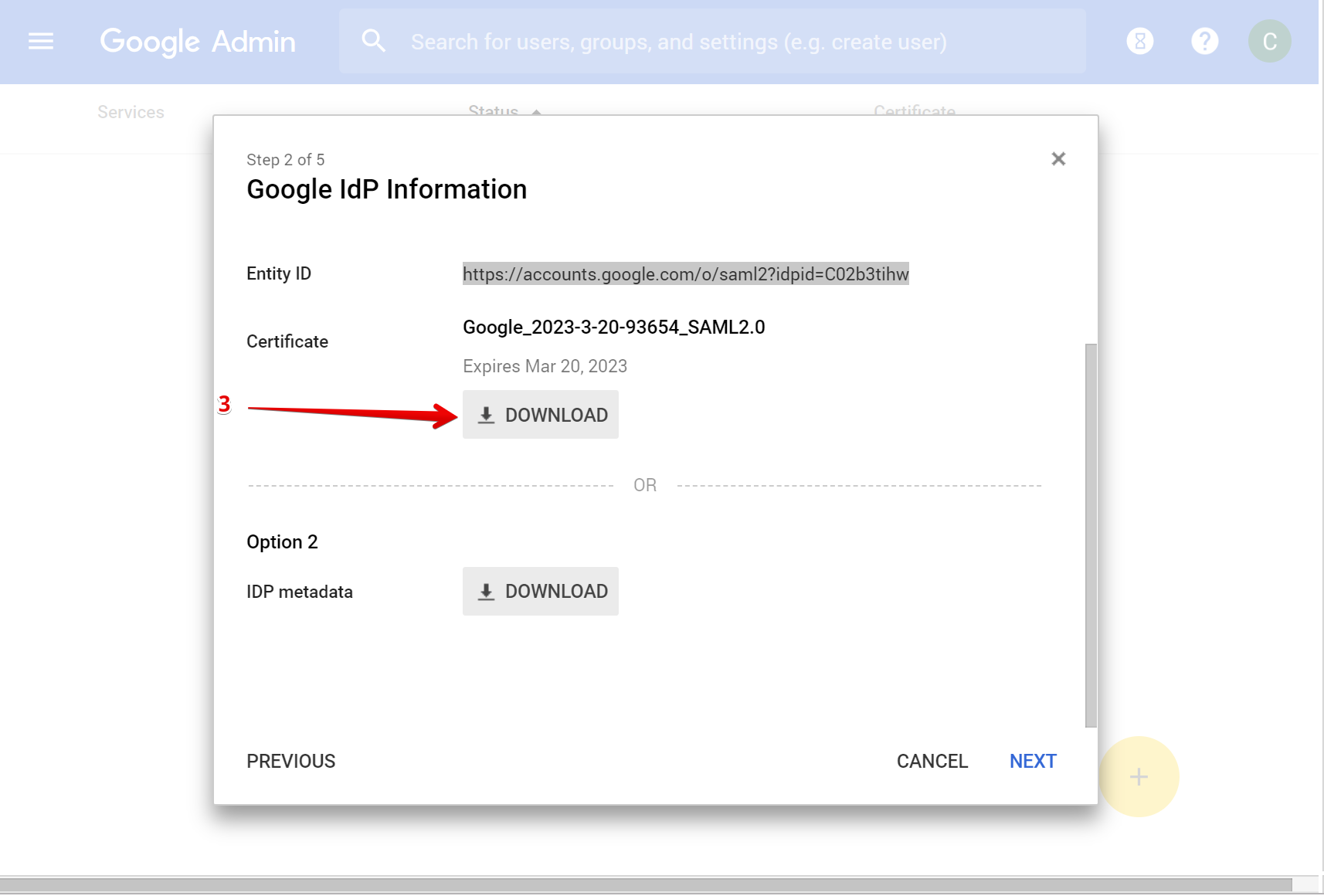 download the certificate, open the file and copy
the content into your clipboard...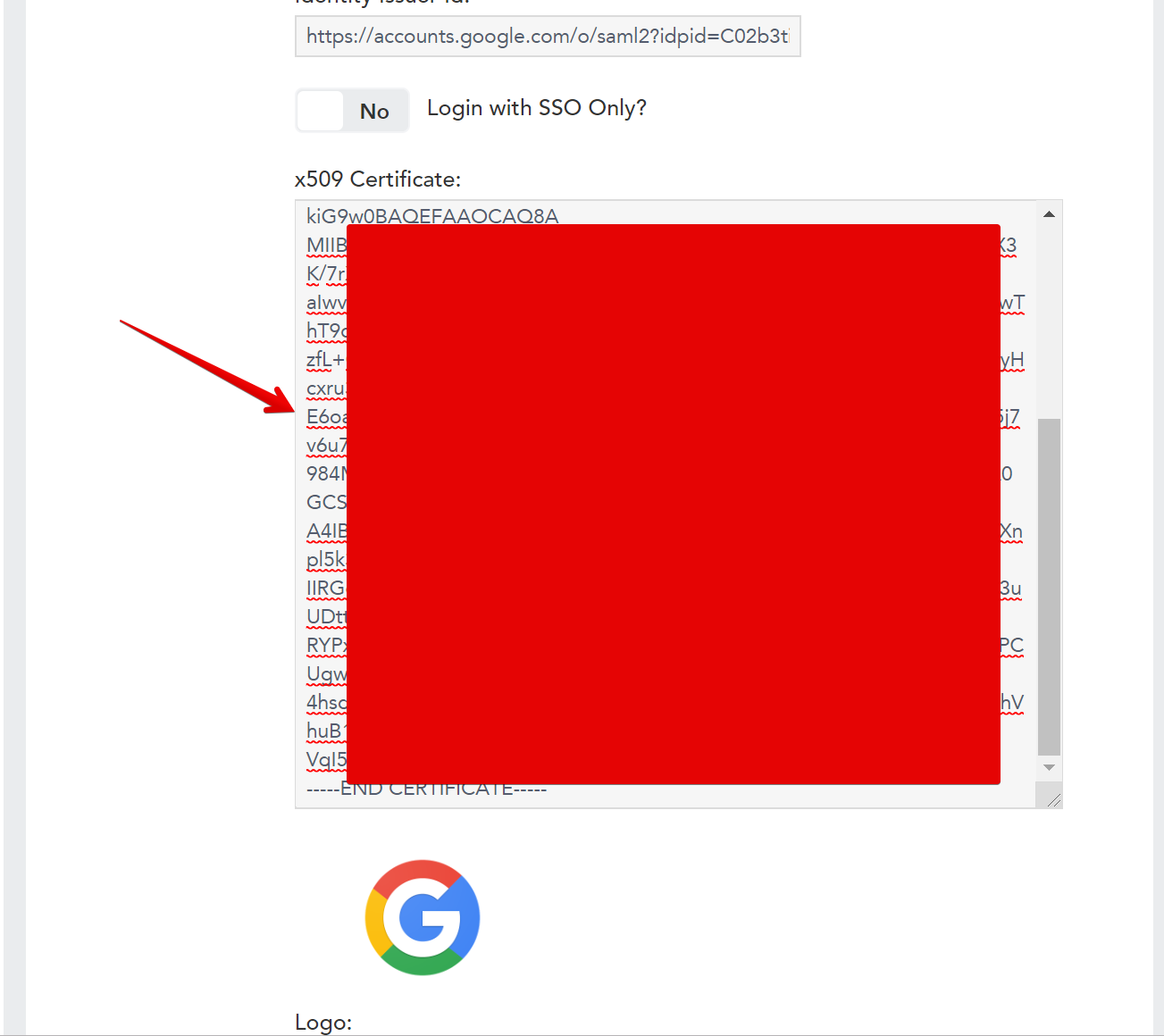 ..and paste it in the x509 Certificate box.
Optionally you can upload a logo as well.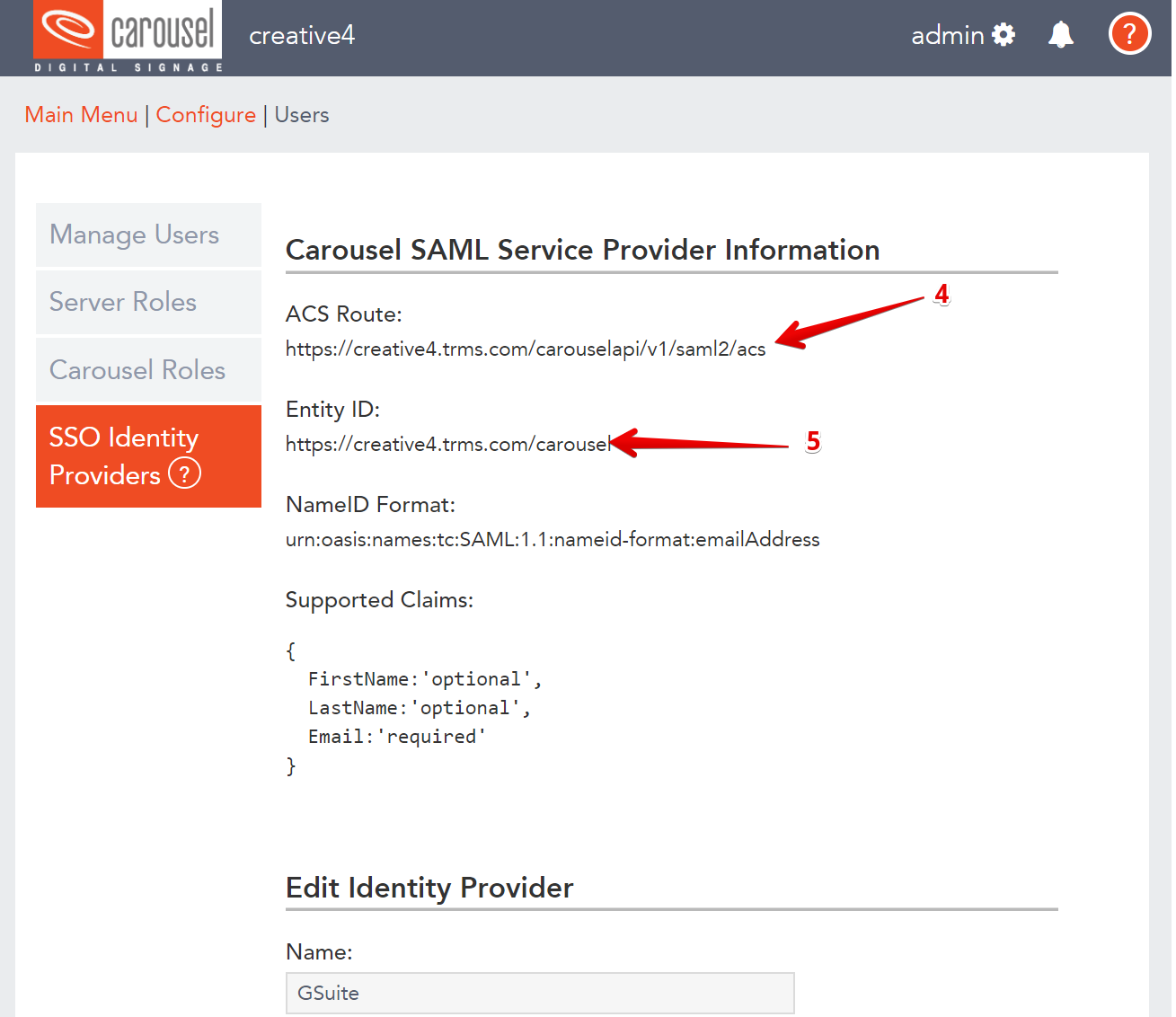 Scroll up the page, copy the following
information...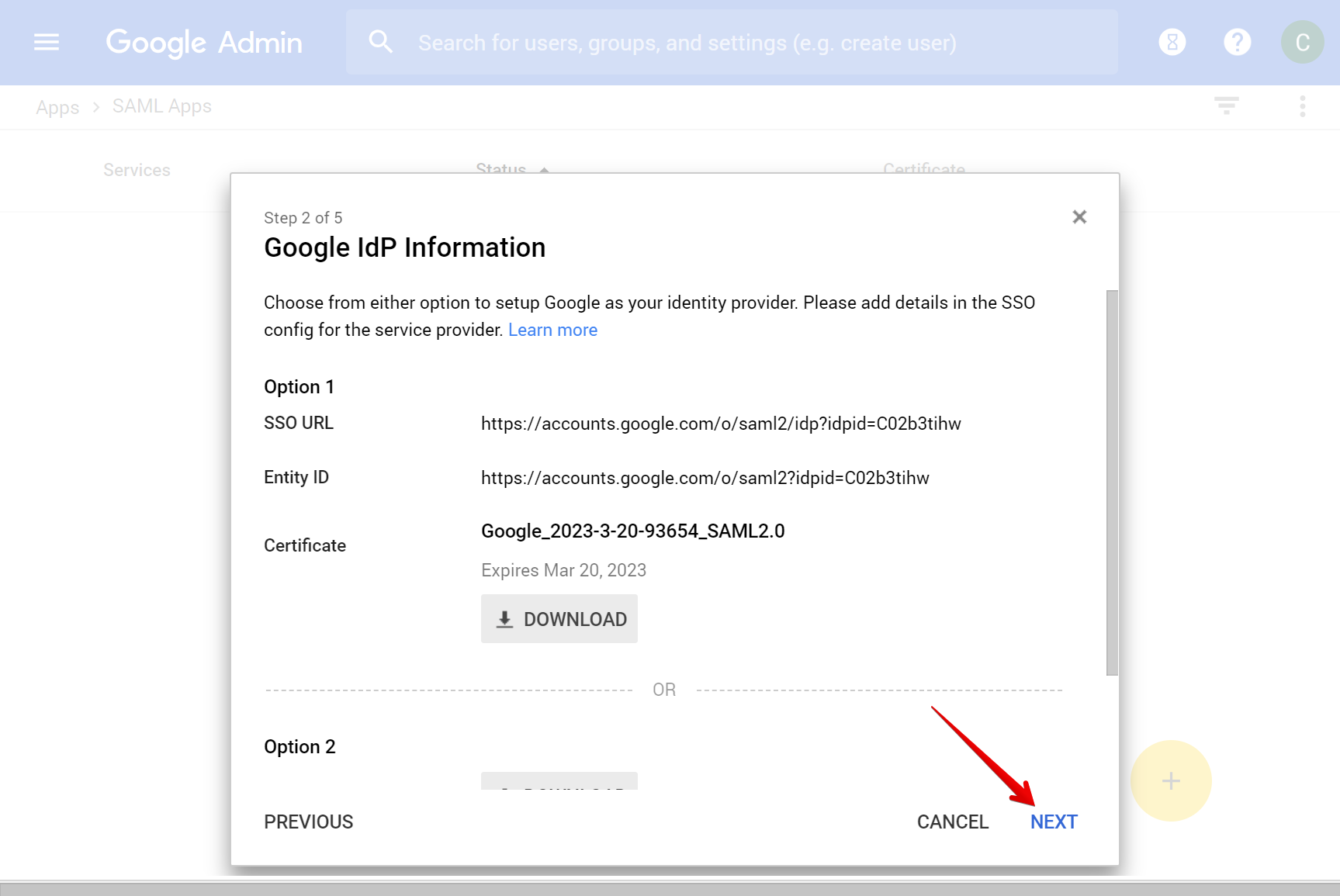 Press Next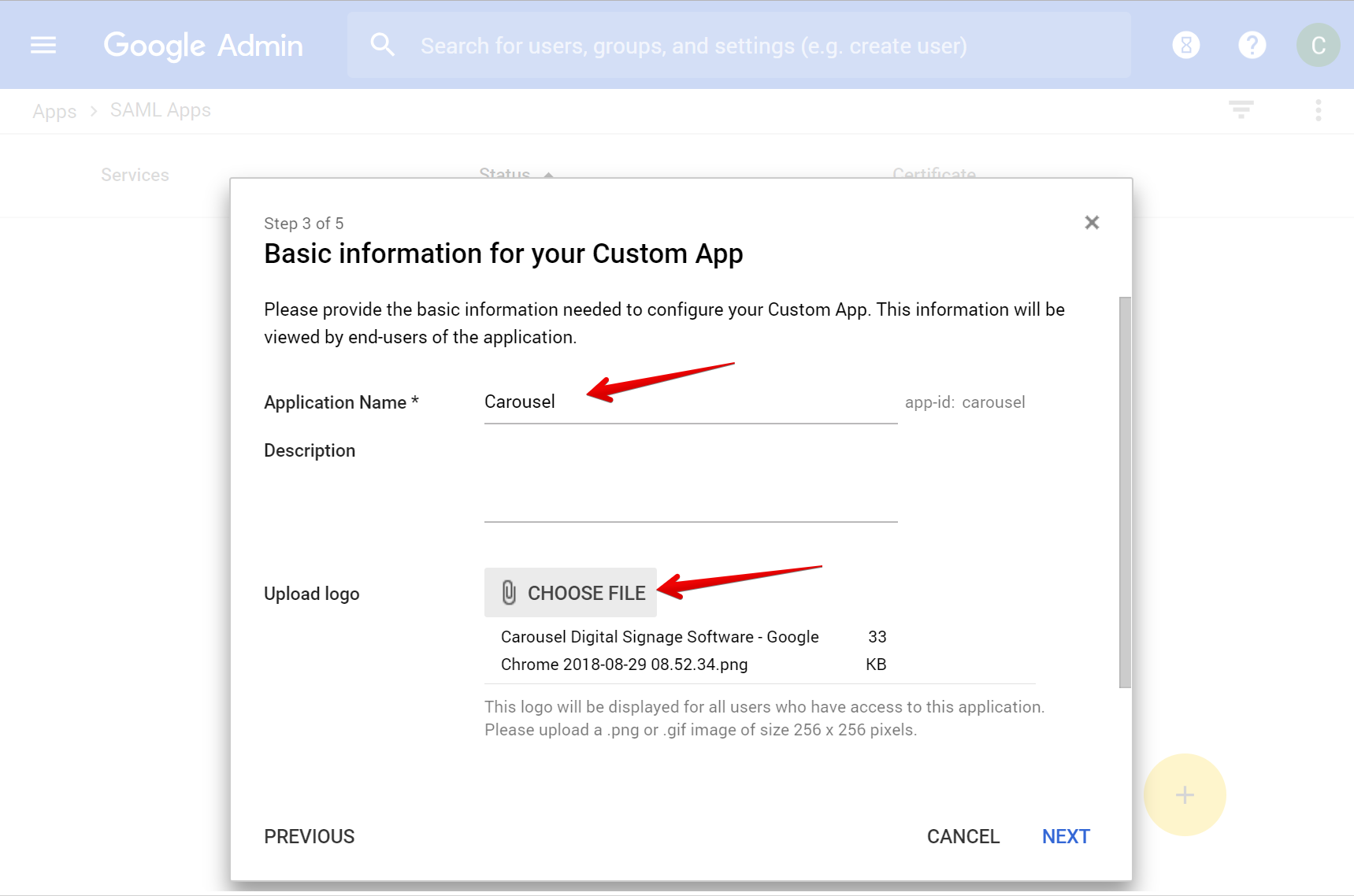 Give the App a distinct name. Optionally, upload a logo.
Press Next.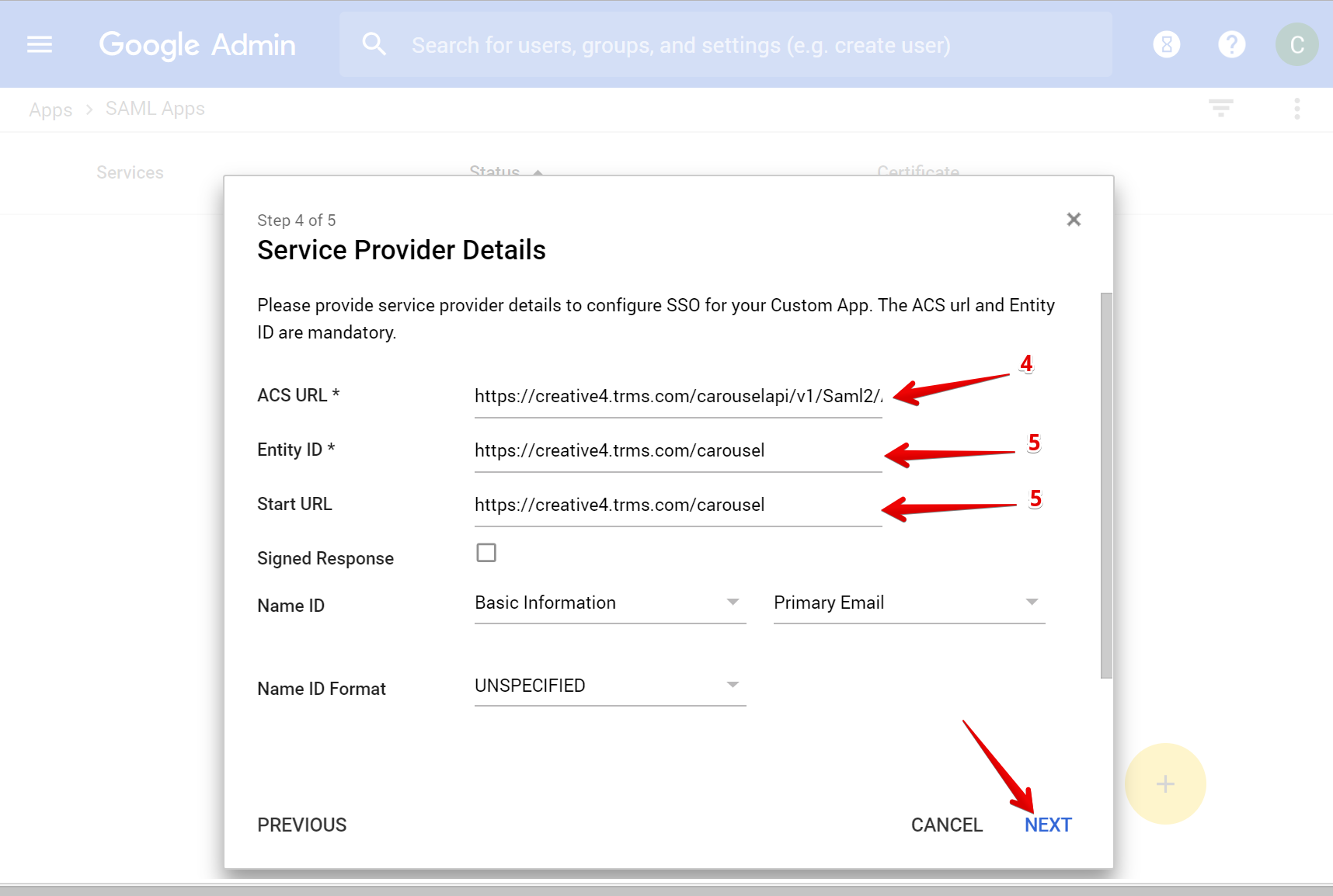 ...enter the information retrieve in #4 and #5 in here.
Press Next.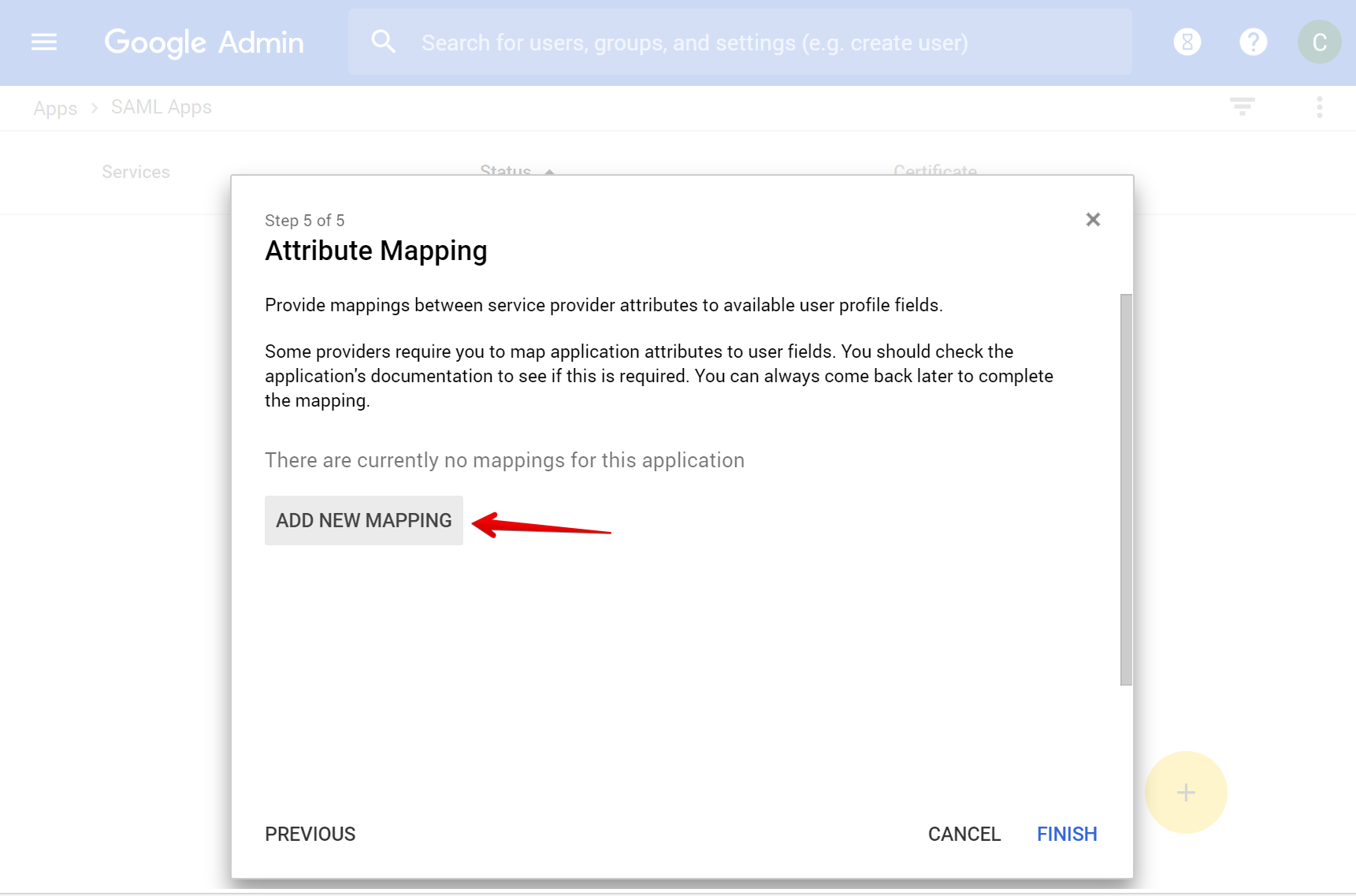 Add a new mapping.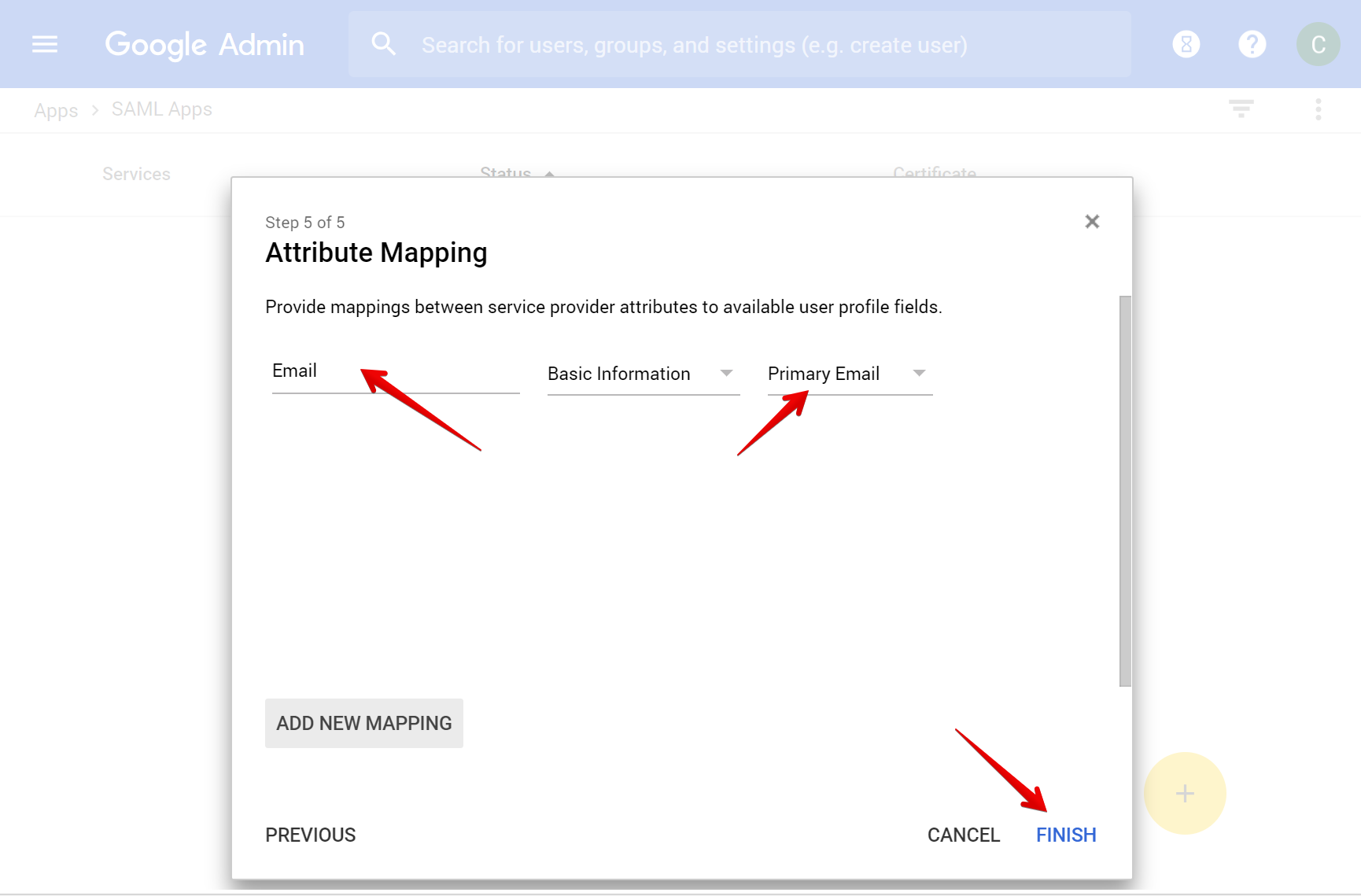 Set the name to Email, and make it the Primary Email.
Press Finish.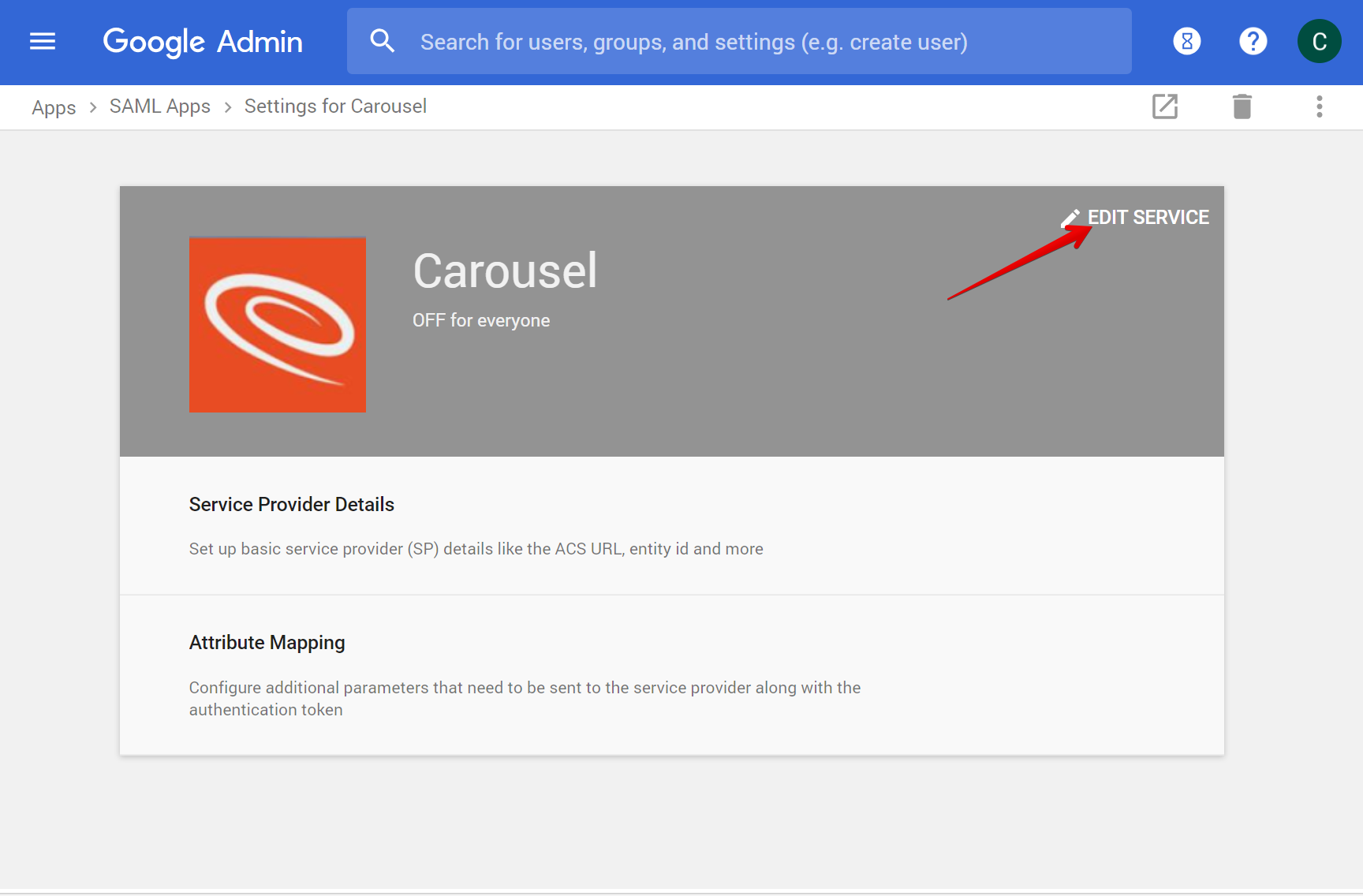 The service is currently OFF. Edit the Service, and turn it on
for the desired users.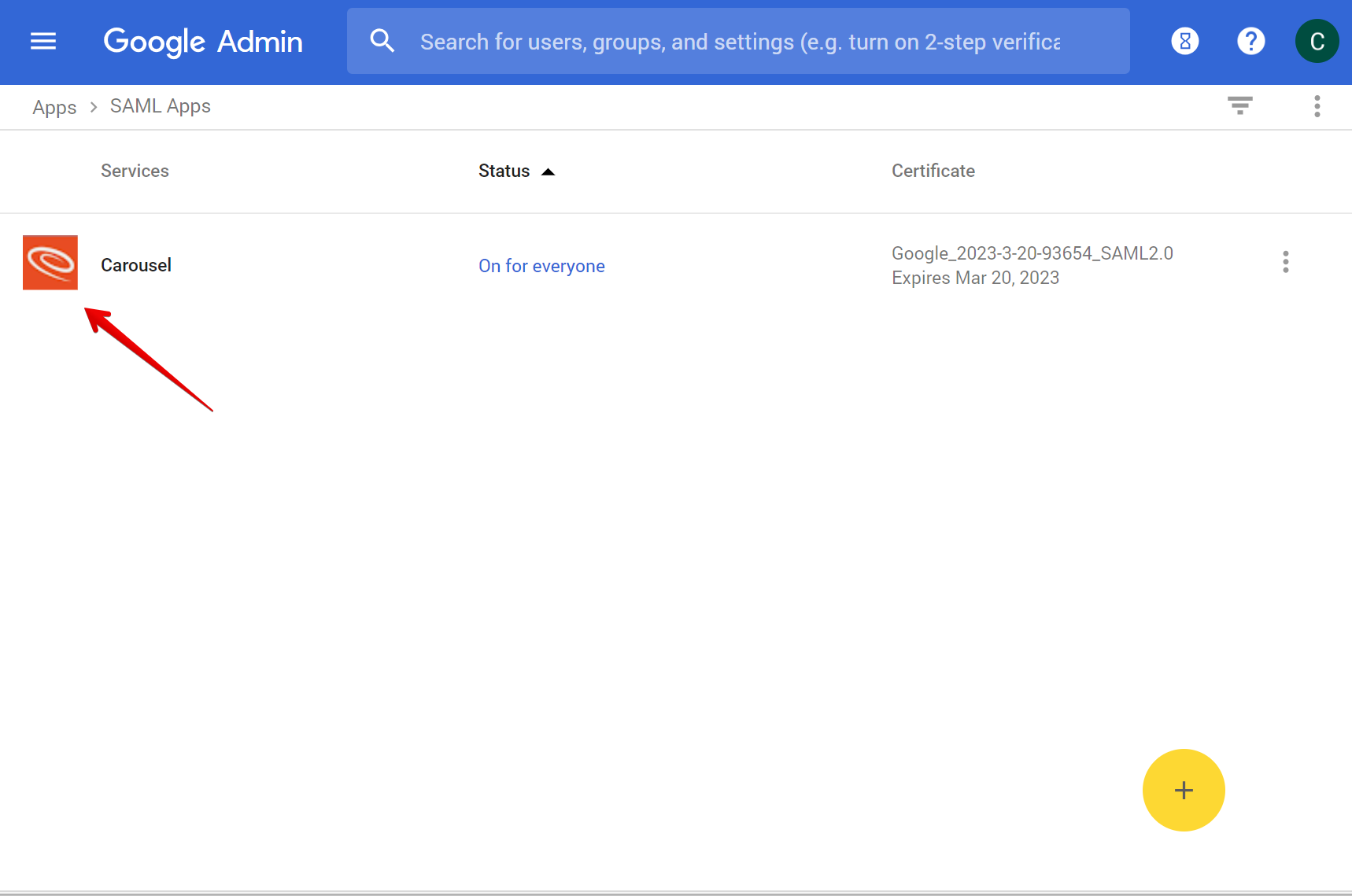 Congratulations!
Related articles
Content by label
There is no content with the specified labels